We are a dedicated team of chiropractors with the sole purpose of improving
people's lives through natural health and wellness.
Ealing Broadway
Chiropractic Clinic
Situated right in the heart of Ealing, just a stone's throw away from Ealing Broadway underground station, we aim is to elevate the health and well-being of individuals, families and communities through chiropractic care.
We combine the highest level of chiropractic care with innovative exercise therapy to help accelerate healing and promote the rehabilitation process of the affected joint or tissue. Whether it is getting out of pain, improving how your body functions or maintaining long term change by taking control of your condition, our goal is to help you get solid, measurable results.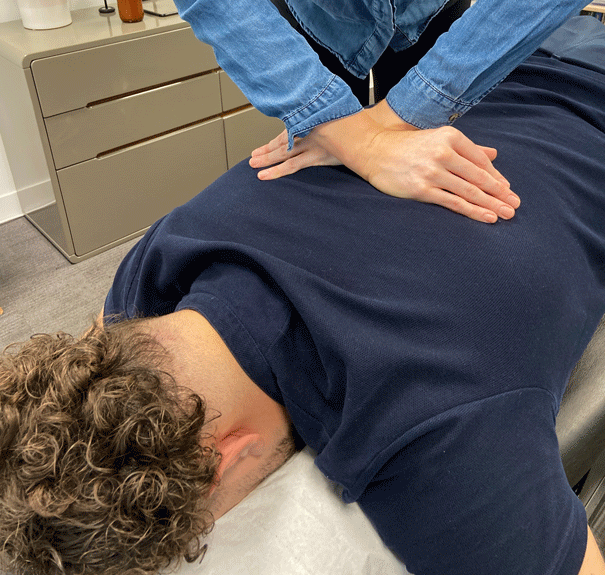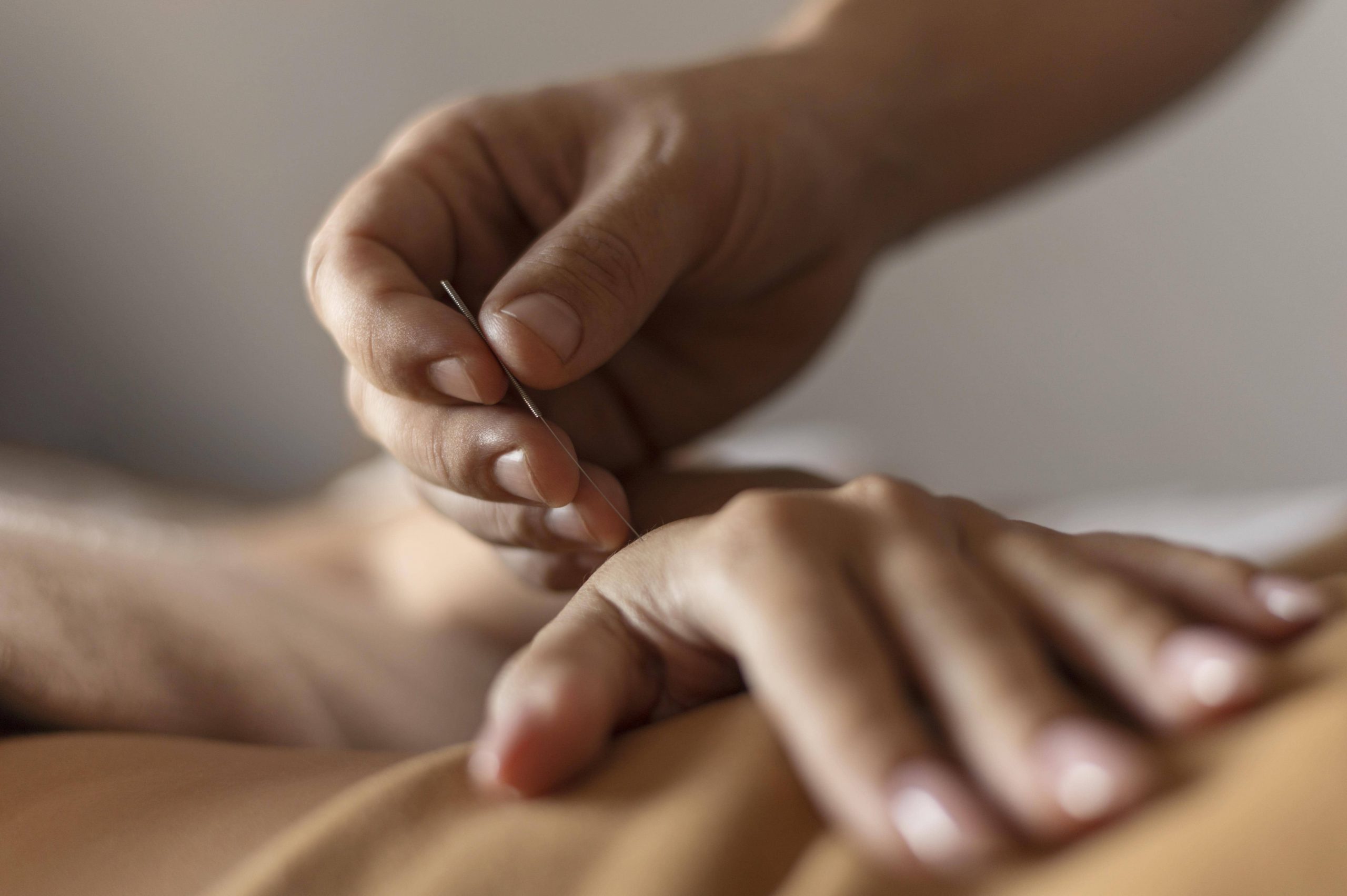 Dry needling / Medical acupuncture
Dry needling or medical acupuncture is a treatment technique that uses very fine, single use needles to help break up painful knots in muscles to help decrease pain and improve mobility and function. Muscle tension is common with conditions such as muscle strain and injuries, tension headaches and lower back pain.  Dry needling is frequently used as part of the package of care we offer to patients. All of our chiropractors have Dry needling / medical acupuncture qualifications.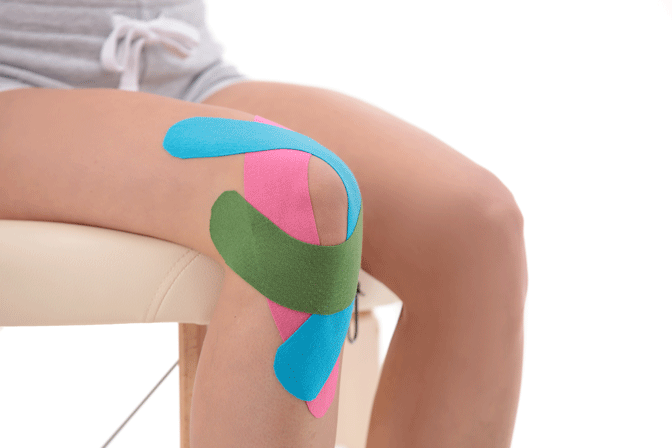 Taping
Taping techniques involve placing strips of special tape on your body in specific directions to help support your joints, like a knee, ankle, or wrist, as well as muscles and tendons. Research has shown that it may help to reduce pain and muscle spasm, improve circulation and lymph transport and improve function and overall performance. Taping is also part of our chiropractic care.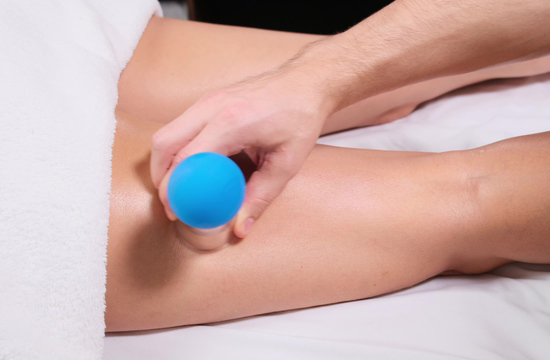 Cupping
Cupping is a therapy that involves placing cups on the skin to create suction. It is thought that this can increase blood circulation to the area where the cups are placed. This may relieve muscle tension, which can improve overall blood flow and promote cellular repair. It may also help form new connective tissues and create new blood vessels in the tissue. Studies in 2015 and 2018 found that cupping may provide some relief for chronic neck or back pain.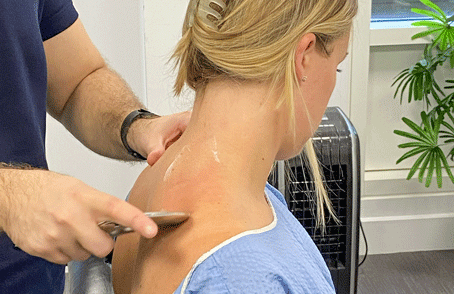 Instrument Assisted Soft Tissue Mobilisation
Instrument assisted soft tissue mobilisation is simple non-invasive treatment that is aimed to manipulate and mobilise the soft tissues of the body, such as muscles and tendons. We use handheld fascial tools to stimulate blood flow, help relieve muscle pain and discomfort and improve overall mobility and function. It is often used in conjunction with deep tissue massage techniques, medical acupuncture and cupping therapy.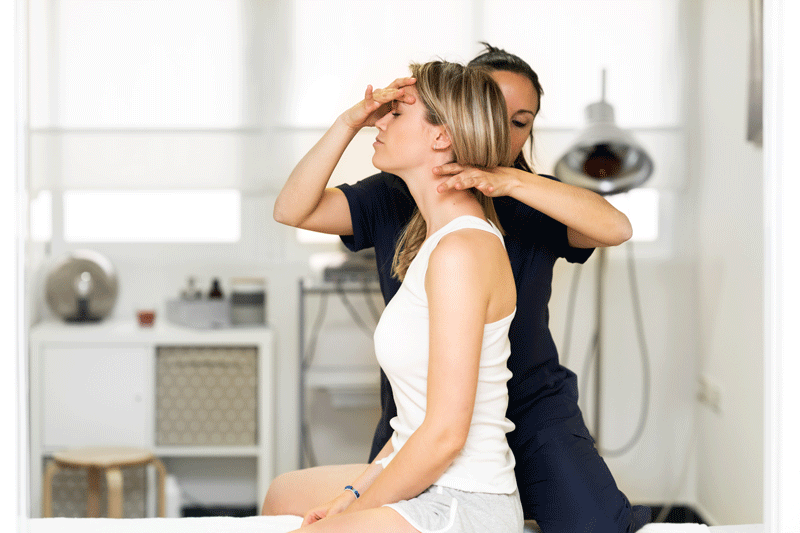 Rehabilitative Exercises
In the right dose, physical activity can help to prevent, treat, and manage a range of health conditions that may impact the quality of life and physical function. 
We prescribe safe and effective exercises that encourage your body to recruit or fire the right muscles to keep you moving and achieving your goals while relieving your pain. We want the muscles function better and interact to achieve movement and better mobility. These may include a combination of stretching, strengthening, proprioceptive or ELDOA based exercises depending on your issue and outcome goals.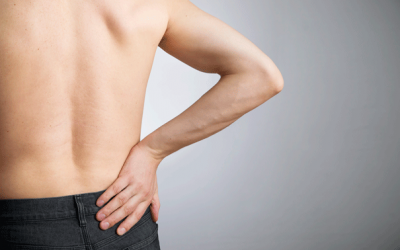 What is Sciatica? 'Sciatica' is usually used to describe pains in the leg which can accompany back pain. But what does it mean? Sciatica is very...
Excellent Chiropractor, living a pain free life at present and I have Jenni to thank, no hesitation in recommending her to fellow sufferers.
Tom, 38
Patient
I've been going recently for the last 4 weeks to this lovely chiropractic clinic to help me out with excruciating pain in my neck and a bit painful shoulder blade. I've been appointed to Shahin, to me simply a legend, an amazing chiropractor. From the very first to the last visit he made me feel at easy, explained in a very informative way what was the cause of pain in my case and the course of the treatment. Right now the pain has gone completely and no enough words can express how grateful and thankful I am for the miracle you did Shahin.
Stanislaw, 45
Patient
I've been seeing Jenny for over 2 years and having been to many physios and chiros in the past, I would rate her as one of the best. Always has a postive attitude and cheerful outlook. She's professional and usually sorts me out in one session. She has the added advantage of providing acupunture during each session too. I've since introduced my wife and she is of the same opinion as me.
Craig, 41
Patient
Ellie is absolutely amazing! I had neck and upper back pain for over 8 months having visited a number of physio and consultants, no success. Ellie identified the problem in the first session and had it fixed in the next two. Great energy, great passion. Definitely recommend. Thank you.
Hitesh, 40
Patient
Initial Consultation
Contact Us
Things to Know
Visit at the Chiropractor
Book an Appointment
Book online now
Special Offers
Get to know our offers